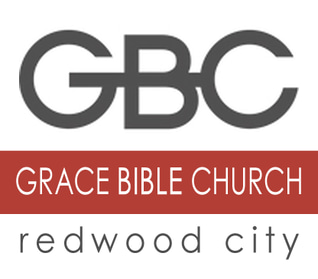 Welcome
Welcome!
We want to thank you for visiting us online. We look forward to the Lord's work in this ministry as we are a growing church that is striving to honor Christ together in our community.
We are committed to teaching and applying the whole counsel of God (Acts 20:27) through expository preaching and carefully selected, age appropriate material for our children. Our nursery is also available during our main services.
We invite you to come and visit us anytime!
If you are interested in more information about Grace Bible Church, we invite you to browse around on our site. You will find our biblical convictions, ministries, history, activities, leadership, vision, teaching, and more. If you do not find what you are looking for, please contact us and let us know and we will be sure to help.

When We Gather...
Sunday
9:30am - Morning Prayer
10:00am - Morning worship service
A blessed time of worshiping the LORD through the singing of hymns, praise songs, Scripture reading, and the expositional teaching of God's Word. Join us!
Childcare provided in our nursery for infants to 36 months and children's church provided for age 4 to 5th grade!
11:30am – Fellowship Time in the fellowship hall with refreshments. This is a great time to get to know one another, discuss the message and share some refreshments with each other.
3:30pm- KFAX (AM 1100) Graceful Truth Weekly Radio Program
Listen to Pastor Steve each week!
Tuesday
9:30am - 11:30am - Women's Bible Study (contact Ambica Converse for more info)
7:00pm – Women's Bible Study (contact Ambica Converse for more info)
Wednesday
7:00pm – Grace Care Group - Fellowship Hall (meets each week for Bible study and fellowship, contact us for more info)
Thursday
6:00am - 7:00am - Men's Prayer Meeting
9:00am – 10:00am - Women's Prayer Meeting
What To Expect...
Our desire is to help you know that you are welcomed by our church family.
This page is intended to help you know what to expect if you visit us.
Worship Service
Our morning worship service includes both contemporary and traditional elements. A typical service includes announcements, congregational singing, the public reading of Scripture, corporate prayer, and expository preaching (45-60 minutes). The entire service is usually about 1 1/2 hours. Service begins at 10:00am and generally concludes around 11:30-40am.
Typically, the first Sunday of each month we celebrate the Lord's Supper (Communion) together.
What kind of music do you play?
We have a blended style of music with both the great hymns of the Christian faith and theologically sound contemporary praise music led by a contemporary praise team.
What do people wear?
Most people dress in attire equivalent to business causal, while some dress more formal and still others simply dress casual.
What age groups attend?
We have a healthy diversity of members ranging in age from young singles to elderly widows. There are a number of young families with young children as well as married couples without children in the home.
What about child care?
We offer childcare during the morning services. On Sunday mornings, childcare is provided in our nursery which is available 15 minutes before the service begins for infants to 36 months. Children's Sunday School is provided for age 4 to 5th graders. Children are dismissed to their Sunday School classes after the music portion of our worship service at approximately 10:30am. Children are welcome to stay in the service with their parents if so desired.
Experience
We are currently a relatively small congregation (50-70 on a given Sunday), gathering in a sanctuary which has a 275-300 person capacity.
Languages
Currently, all services are in English only, however we do have several Spanish speaking attenders as well.
Why We Exist...
Grace Bible Church exists to promote Jesus Christ in the lives of people, through knowing, living, and speaking the truth in love, for the glory of God.
We are committed to promoting the glory of God and the blessed joy of knowing Christ in our community and the world. We are committed to loving and serving all people who join us in the following biblical priorities:
Exalting God
The worship of God in spirit and truth is the highest end for which we exist.
We are committed to worship God in:
Learning—
As a distinctive of GBC, we pursue our knowledge of God and His will primarily through a verse-by-verse exposition and explanation of His Word; so that our worship of God may be guided and directed according to His Word.
Loving—
In praying, serving, giving, listening, helping, caring, encouraging, admonishing, and enjoying one another, we worship God.
Living—
Beyond our times of gathering, we are committed to a life of worship in genuine faith, devotion, and growth in Christ.
Edifying the Church
We are committed to loving and serving one another in a meaningful manner as God directs us to in His Word. We are committed to building up, equipping, exhorting, and encouraging the church of God for life in general and the work of the ministry in particular.
Evangelizing the World
We strive to practice our responsibility as Christians to proclaim the grace of God in the Gospel of Jesus Christ. We are committed to spreading the Good News of the Gospel, personally, corporately, locally, and globally through the support of missionaries around the world.
What We Believe...
We believe the Bible is God's written revelation to mankind. By faith, we believe that the Bible is the fully inspired Word of God, without error in the original manuscripts, in whole or in part. We believe that the 66 books that comprise the Old and New Testaments were written under the inspiration of God the Holy Spirit in such a way that the individual personalities of the human authors were preserved. With a high view of the Word of God, we believe that the Bible constitutes the only infallible rule of faith and practice, and therefore is our supreme authority.

We believe that there is but one living and true God, who is the creator of all things and sovereign judge over all creatures. We believe that God is infinite, all-knowing, and perfect in all His attributes; one in essence, eternally existing in three persons—Father, Son, and Holy Spirit. Equal in every divine perfection as one, yet revealed in distinct and harmonious offices in the work of creation, providence, and redemption.

We believe in the deity of our Lord Jesus Christ, in His true humanity, in His virgin conception, in His sinless life, in His miracles, in His substitutionary suffering and death for the punishment of the sins of those who trust in Him, in His ascension to the right hand of the Father, and in His personal return in power and glory yet to come. We believe that Jesus Christ will return to receive the church universal, which is His Bride, unto Himself at the rapture and that He will, returning with His church in glory at the end of the seven-year tribulation period, establish His millennial kingdom on earth. We believe that the Lord Jesus Christ is the one through whom God will judge all mankind. As the mediator between God and man, the only God-man, is the final judge of all who fail to place their trust in Him as Lord and Savior.

We believe that all men are sinners by nature and by choice and are, therefore, under condemnation. We believe that those who repent of their sins and trust in Jesus Christ as Lord and Savior are saved from the penalty of sin, born again unto eternal life by the regenerating work of the Holy Spirit, and brought into personal fellowship with God. We believe that salvation is wholly of God by grace alone and received by faith alone in Christ alone—in the merit of Jesus Christ and not on the basis of human merit or works. We believe that all the redeemed once saved are kept by God's power and are thus secure in Christ forever.

We believe in the bodily resurrection of both the redeemed and the unrepentant; the redeemed unto the resurrection of eternal life and the unrepentant unto the resurrection of damnation and eternal punishment.
We believe that all who put their faith in Jesus Christ are immediately placed by the Holy Spirit into one united spiritual body, the church, of which Christ is the head. We believe that the formation of the church began on the day of Pentecost and is charged with the commission to worship God, to serve, edify, and equip His saints—the church, and to be a holy and loving witness to the world, including the responsibility to proclaim the Gospel to every living soul for the promotion of repentance and faith, personal joy and peace, devotion and growth, and love and praise to our Lord Jesus Christ!

For more information and accompanying Scripture references, please see our Statement of Faith.

What Is The Gospel?
Good news! You can be saved from your sin and its ultimate penalty! The word "gospel" simply means "good news," and that's exactly what it is. If you understand and believe it, the gospel is the best news that you will ever hear! It is this good news that gives you the ability to find, to know, and to love God, not to mention escaping your bondage to sin, and the ultimate penalty of that sin: eternal death and separation from God.

The following are the essential points of this good news that God graciously gives us in the Bible:

• God created and owns everything, including you. – Genesis 1:1 "In the beginning, God created the heavens and the earth." Psalm 24:1 "The earth is the LORD's and the fullness thereof, the world and those who dwell therein"
• God is perfectly holy. – Matthew 5:48 "You therefore must be perfect, as your heavenly Father is perfect."
• God requires your perfect obedience to His law. – James 2:10 "For whoever keeps the whole law but fails in one point has become accountable for all of it."
• You have broken God's law. – Romans 3:10-18 ; 23 "as it is written: None is righteous, no, not one; no one understands; no one seeks for God. All have turned aside; together they have become worthless; no one does good, not even one. Their throat is an open grave; they use their tongues to deceive. The venom of asps is under their lips. Their mouth is full of curses and bitterness. Their feet are swift to shed blood; in their paths are ruin and misery, and the way of peace they have not known. There is no fear of God before their eyes. For all have sinned and fall short of the glory of God"
• You will pay the eternal penalty for your sin. – Romans 6:23 "For the wages of sin is death, but the free gift of God is eternal life in Christ Jesus our Lord."
• You cannot save yourself by your good works. – Titus 3:5 "He saved us, not because of works done by us in righteousness, but according to His own mercy, by the washing of regeneration and renewal of the Holy Spirit"
• Christ came to earth as both God and sinless man. – Colossians 2:9 "For in Him the whole fullness of deity dwells bodily"
• Christ demonstrated His love by dying on the cross to pay sin's penalty. – Romans 5:8 "but God shows his love for us in that while we were still sinners, Christ died for us." 2 Corinthians 5:21 "For our sake He made Him to be sin who knew no sin, so that in Him we might become the righteousness of God." • Christ rose from the grave and is alive today. – 1 Corinthians 15:4 "that He was buried, that He was raised on the third day in accordance with the Scriptures"
• You must repent of all that dishonors God. – Isaiah 55:7 "let the wicked forsake his way, and the unrighteous man his thoughts; let him return to the LORD, that he may have compassion on him, and to our God, for he will abundantly pardon." Luke 9:23 "And he said to all, "If anyone would come after me, let him deny himself and take up his cross daily and follow me"
• You must believe in Christ as Lord and Savior, and be willing to follow after Him. - Romans 10:10 "For with the heart one believes and is justified, and with the mouth one confesses and is saved."